My Dogs
I know everyone's dogs have funny habits...but sometimes I think I have really strange dogs...I mean really strange. I know German Shorthaired Pointers are known for their obsessive ways and energetic personalities, and they are also exteremly smart and loyal. What I didn't know is what freaks they can be!
Jackson, age 7: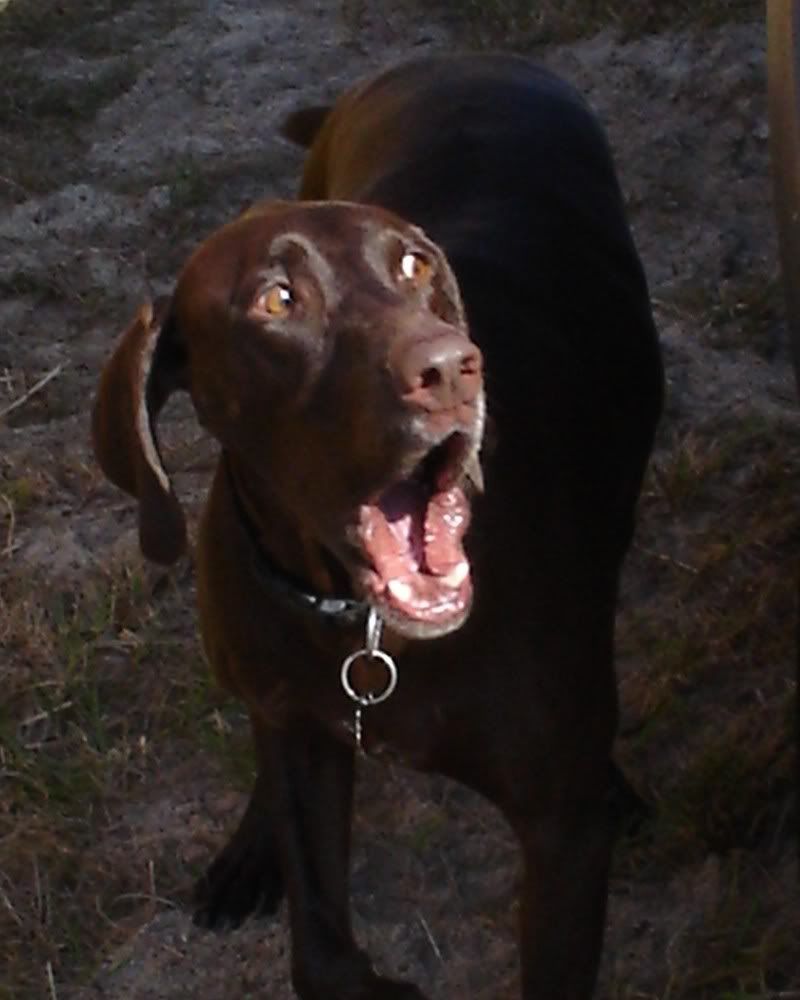 Jackson has many weird habits such as licking lotion off your legs, tucking himself in at night, and walking himself or his brother with the leash. He's also quite a beer connisseur.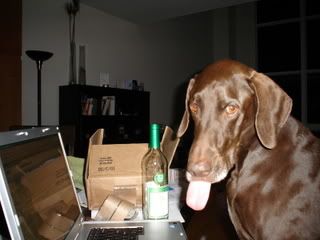 I think what's really odd, though, is he has this process where he eats dirt and then bites his leg as to clear the dirt out of his teeth. He does this for hours in the garage..eat dirt off the bikes, chew leg, repeat.
Porter, age 9:
Porter is a rescue dog. I got him through the German Shorthaired Pointer Southeast Rescue when he was about 1 1/2 years old. He had previously been abused so he's always been quite skittish and scared of many things. He's come a long way, and he enjoys hunting for little animals, mountain biking with us, and laying down to eat his meals.
Porter's weird "thing" is that he is scared of bread. Yes, I said bread. If I give him a piece of bread, he will start shaking and look scared. His eyes bug out and he will hold that piece of bread in his mouth until it is stale. If I make toast in the AM, he'll quickly get up and slink up the stairs so he doesn't have to be around the bread.
I can't imagine what a dull life I would have without these guys. They are the best!