Nothing to see here.
I don't think I've had one good ride all week. I'm not really sure what happened, but a week ago it felt like summer, and now it feels like the middle of winter. I hoped for a good ride today, but ended up having bike troubles for several reasons..and I don't think it ever got above 36*..the wind was unbearable...it just didn't turn out to be my day.
Luckily, today's ride ended like this. No, I didn't deserve to eat Mexican food, but...how could I refuse.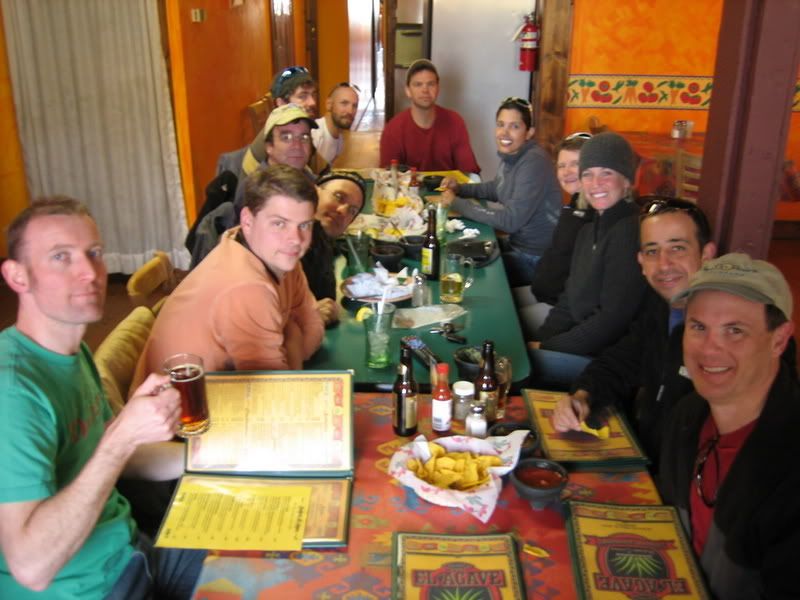 I have been going back and forth on components on my purple unit, but hopefully I have it all dialed in now..with the exception of the
new wheels
. Those will go on soon..very soon. I realized this week that I have lots of things that are worn out, and need to be replaced sometime soon, before Cohutta 100. Pedals, BB bearings, shoes, cleats, you name it..it needs replacing.
I will try again tomorrow, and hope for a good ride to end a crappy week. Hopefully it will reach at least 50* this time!
Oh, and for everyone that has asked me lately, the Argyle jersey is from
Twin Six
. You can buy one
here
.